PROFESSIONAL EXCAVATION SERVICES 

__________
We specialize in septic tank and drain field repair and installation, overall site work, driveways, yard leveling, land clearing, demolition, and new basements.
Contact us today for a free quote.
YOU NAME IT.
WE DIG IT.

_____
If you're searching for a professional excavation company in your area, then look no further. At Our Company, we make customer satisfaction our top priority and ensure that every excavation job we complete meets the highest standards of workmanship. Our team is highly trained, professional, and courteous and will be happy to answer any questions you have. We take pride in our work and we stand behind it. Our quality work and commitment to customer satisfaction are the keys to our success.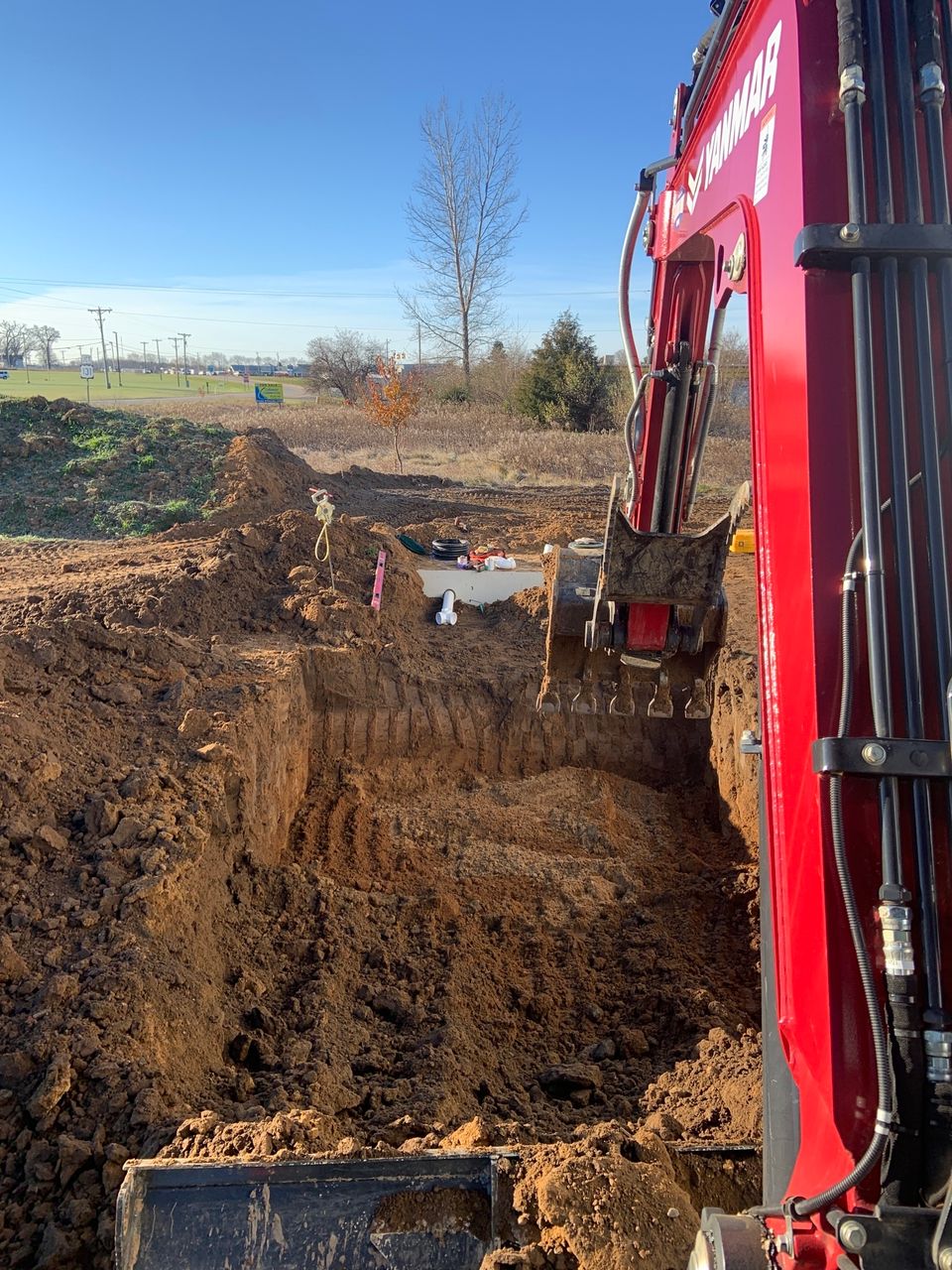 ✔
Locally Owned & Operated
✔
Fully Licensed & Insured
✔
Free On-Site Estimates
✔
Superior Quality & Craftsmanship
✔
Honest & Fair Pricing
✔
100% Satisfaction Guarantee
★★★★★
Alamo Dirt Works does a fantastic job. They repaired a few issues with my septic drain field and prevented me from needing a new field. They have done some follow-up landscaping after the repair job. The other part of the company is Matt Rogers plumbing. They installed a water heater, water softener, and reverse osmosis for my drinking water. I have found both Alamo Dirt Works and Matt Rogers Plumbing to have very fair pricing, are timely, and employees are excellent at answering questions, they are sociable but professional. Overall, they have saved me time, money, and a ton of aggravation. I strongly recommend them.
- Brett L.